Corporate Giving
Corporate citizenship fuels our actions at Horizon Beverage. A defining characteristic of citizenship is to help those who need support and to give back to others when you have the means to do so.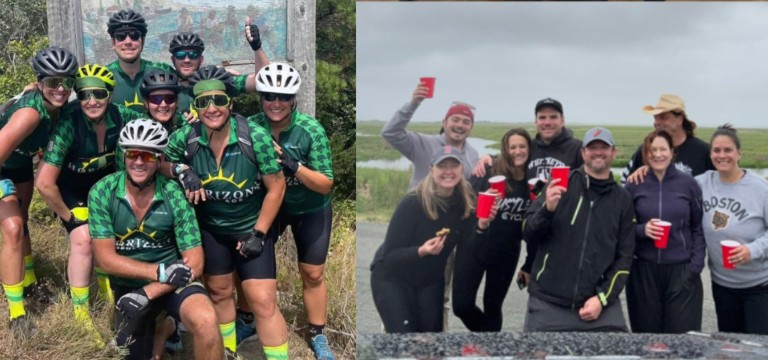 Horizon Beverage fosters and stands by the belief that our socially responsible company is a collection of individuals seeking the same set of goals. By making corporate giving one of our goals, we empower our people to harness Horizon's success and size to make a significant impact on causes that are important to all of us.

CORPORATE GIVING: OUR CONTINUED CONTRIBUTIONS
At the same time, we are fortunate to be able to make direct financial contributions to charitable causes that serve the communities in which we work and live. Horizon Beverage contributes to more than 100 charitable organizations in Massachusetts & Rhode Island including: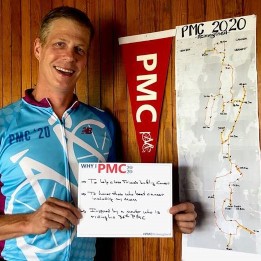 RIDING 200 MILES FOR A CURE
2023, 2022, 2021 & 2020 HORIZON BEVERAGE AND XICARU MEZCAL PAN-MASS CHALLENGE PROGRAM RAISES thousands of dollars - for every case of Xicaru sold in July and August HBC and Team Xicaru donated $20 to The PMC - 100% of this benefits life-saving research and treatment at the Dana-Farber Cancer Institute.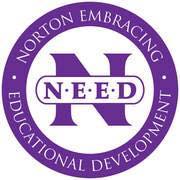 SUPPORTING ENHANCED EDUCATIONAL EXPERIENCE IN NORTON PUBLIC SCHOOLS
2023 ANNUAL SUPPORT FOR N.E.E.D. (NORTON EMBRACING EDUCATIONAL DEVELOPMENT) $2,500 donation goes directly to support classroom technology and innovative programs to overcome municipal budgetary challenges.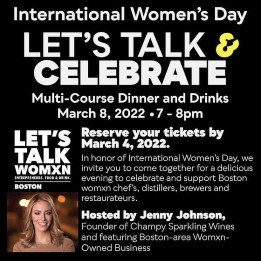 CELEBRATING BOSTON'S FEMALE CHEFS & RESTAURANTEURS FOR INTERNATIONAL WOMEN'S MONTH
MARCH 2023 and 2022 LET'S TALK WOMXN OF BOSTON EVENT each year a $10,000 donation supporting the multi-course, multi-restaurant event featuring women restauranteurs & chefs' food, evolution, and collaboration to life each other up.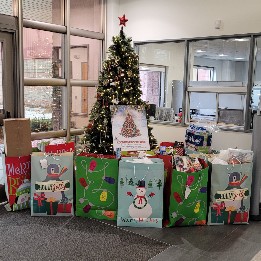 MAKING KIDS HOLIDAY DREAMS COME TRUE IN RHODE ISLAND
2022 ADOPTION RI HOLIDAY WISH LIST PROGRAM For the fourth consecutive year, RI employees volunteered to fulfill the wish lists of 10 children in the adoption system who were so grateful to receive everything on their list!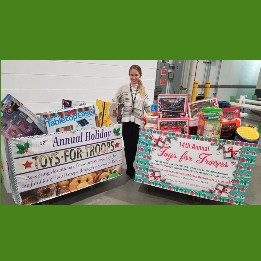 GIVING HOLIDAY GIFTS TO MASSACHUSETTS KIDS IN NEED
2022 TOYS FOR TROOPS Horizon MA employees donated 3 HUGE boxes filled with toys to support Teamsters Local 653 with their 15th annual holiday toy drive.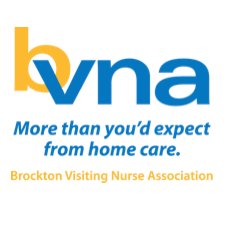 EMPOWERING HOME HEALTH, HOSPICE, AND PALLIATIVE CARE IN OUR REGION
2022 ANNUAL SUPPORT OF THE BROCKTON VISING NURSES ASSOCIATION $10,000 donation enables the Brockton VNA to provide innovative and exceptional health care services in the homes and communities they serve.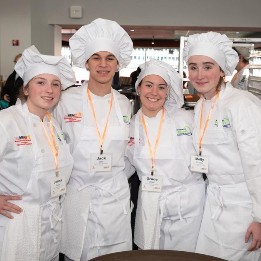 NURTURING FUTURE LEADERS OF THE RESTAURANT AND FOOD SERVICE INDUSTRY
2022 MASSACHUSETTS RESTAURANT EDUCATIONAL FOUNDATION SCHOLARSHIP FUND $10,000 annual donation to MRAEF to sponsor scholarships helping students in the ProStart program continue their education in college culinary and hospitality management programs. We've proudly sponsored this program for 10 years.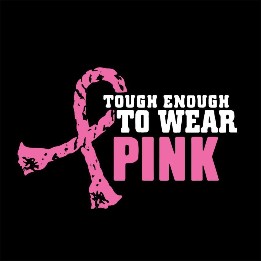 HONORING BREAST CANCER AWARENESS MONTH
OCTOBER 2022 MONEY RAISED BY TEAM HBC WAS DONATED TO THE DANA FARBER CANCER INSTITUTE $2250 raised in a single day where all employees were #ToughEnoughToWearPink in partnership with Purple Cowboy Wines whose team is dedicated to the fight against breast cancer. #TETWP
BUILDING SKILLS AND INDEPENDENCE FOR THOSE WITH INTELLECTUAL DISABILITIES
2022 CARDINAL CUSHING SCHOOL & VOCATIONAL TRAINING CENTER ANNUAL OPPORTUNITY FUND DONATION $10,000 annual donation helps provide opportunities to learn new skills, maximize independence, cultivate friendships, and create lasting memories with their Cushing family.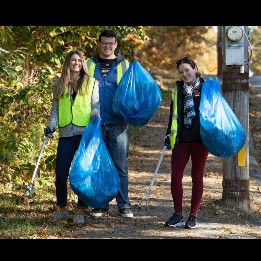 CLEANING UP LITTER WITH RETAIL & SUPPLIER PARTNERS
NOVEMBER 2021 MASSACHUSETTS LITTER CLEANUP CREW EVENT IN BARNSTABLE MA Over 80 volunteers spent 3 hours cleaning up Barnstable neighborhoods as part of the Pick Up Mass and Keep Mass Beautiful community initiatives. Special thanks to Sazerac, CC Package Store for organizing the event, Luke's, Kappy's, and Seven G's Liquors.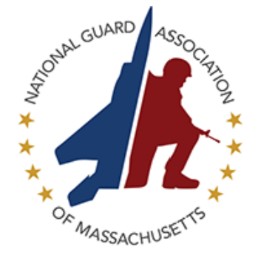 SUPPORTING MEMBERS OF THE MASSACHUSETTS NATIONAL GUARD AND THEIR FAMILIES
2021 NATIONAL GUARD ASSOCIATION OF MASSACHUSETTS $2,500 donation to ensure that Soldiers and Airmen have the proper resources and benefits to assist our communities and defend our nation here in the Bay State.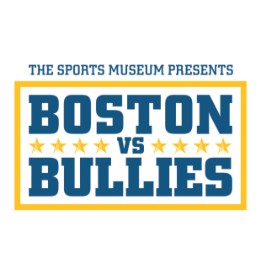 STANDING STRONG AGAINST BULLYING IN OUR SCHOOLS AND COMMUNITY
2021 BOSTON VS BULLIES $3,500 annual donation to Boston's award-winning educational bullying prevention program for children in grades 1-3 presented by The Boston Sports Museum.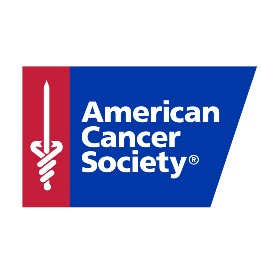 ATTACKING CANCER FROM EVERY ANGLE
2021 AMERICAN CANCER SOCIETY $5,000 donation for lifesaving research and work to ensure that individuals in every New England community have access to cancer prevention, detection, and treatment.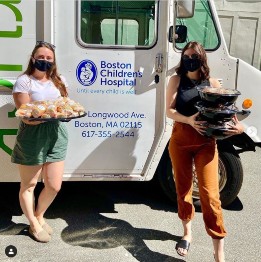 FEEDING FRONTLINE MEDICAL WORKERS
2020 THANKFUL FOR COVID-19 HEROES AT BOSTON CHILDREN'S HOSPITAL In partnership with The Wine Group and Briar Hospitality Group, Horizon Beverage supported restaurant Solas Boston effort to prepare and deliver meals to Boston Children's.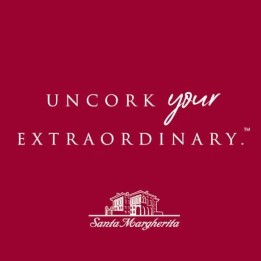 RI HOSPITALITY EMPLOYEE RELIEF FUND
2020 $10,000 DONATION TO SUPPORT RHODE ISLAND HOSPITALITY PROFESSIONALS In partnership with Santa Margherita Wines, Horizon RI donated $10,000 to the RI Hospitality Employee Relief Fund to support members of the RI Hospitality Association during the panademic.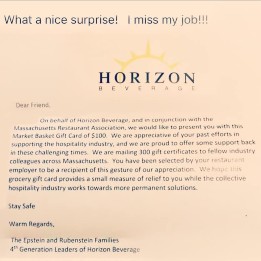 COVID-19 RELIEF FOR MA RESTAURANT WORKERS
2020 HORIZON MA DONATED 300 GROCERY GIFT CARDS TO DISPLACED RESTAURANT EMPLOYEES The Massachusetts Restaurant Association sent the Market Basket gift cards purchased by HBC to displaced employees for immediate food relief.
AMERICAN LEGION RECOGNITION
2019 HORIZON HONORED FOR WORK WITH VETERANS Horizon Group's HQ was awarded a Certificate of Appreciation by the American Legion Post 222 for our continued support of Veterans in the Norton, MA area.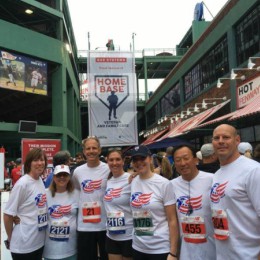 TEAM HBC RUN TO HOME BASE
HBC EMPLOYEES RAISE OVER $11,100 FOR VETERAN AND FAMILY CARE In 2018 and 2017 a group of employees raised funds then ran 5K to support Home Base, a Red Sox Foundation/MGH initiative dedicated to healing the invisible wounds of veterans and their families.