Beer Distributor Delivering
Domestic, Import & Craft Beer, Hard Seltzer, Hard Cider and Hard Tea throughout Southern New England
CHEERS TO SELTZER, BEER AND CIDER!
Providing top-notch training, beer program support and strong account relationships throughout Massachusetts and Rhode Island, our beer sommeliers and beer buying experts provide a unique perspective and leadership based on years of experience. Check out all we have to offer in our Massachusetts and Rhode Island craft beer, hard seltzer, hard cider, and hard tea portfolios.
WHOLESALE BEER SERVICES
Warehousing Capabilities: 800,000 square feet of temperature controlled warehousing. 24,500 Square feet of cooler space.
Draft Services: A combination of in-house draft technicians and third party partnerships provide state-wide draft coverage in both MA and RI.
Large Format Printing Capabilities: In-house Graphic Artists and on-site printers provide quick turnaround for all in-market printing needs.
Merchandising: All sales teams and sales support teams trained on best practices for display execution, cooler management, inventory rotation and JDA space management.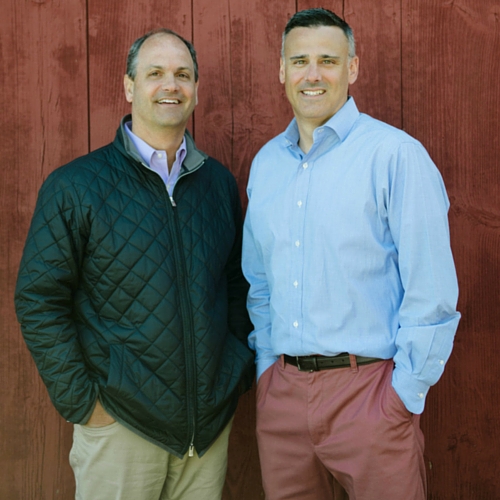 Our passionate professionals, with their Cicerone Certifications, have decades of sales and marketing experience across all levels of the beer supply industry.
[Shown here: Beer Services
President Gregg Quadrini
with MA General Manager Bob Pingeton]